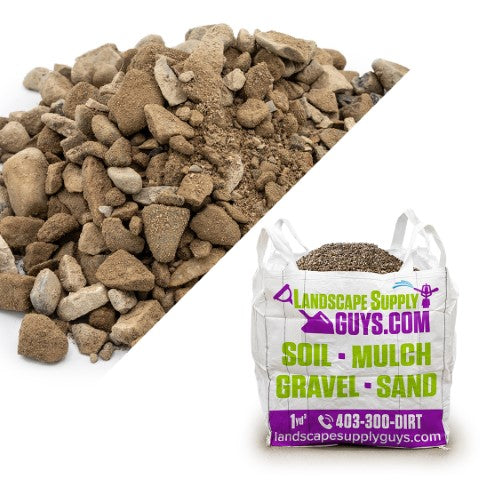 20MM Road Crush Gravel 1 Yard Bag
Original price
$170.00
-
Original price
$170.00
LandscapeSupplyGuys.com 20mm Road Crush Gravel is a mixture of crushed gravel and sand. The 20mm Road Crush Rock has a rounder and smoother edge than crushed rock. One can also call the crush gravel as a compaction material.

One can use the 20mm Road Crush Rock Gravel for prepping for paving stones, levelling, and other applications requiring compacted level ground.
**Please keep in mind that the size of the rocks varies and the unit listed above is the max size of the rock. Not all rocks will be the size listed. The rocks will be up to that size.**
Delivery
We offer free delivery in Calgary & Airdrie for our gravel bags.