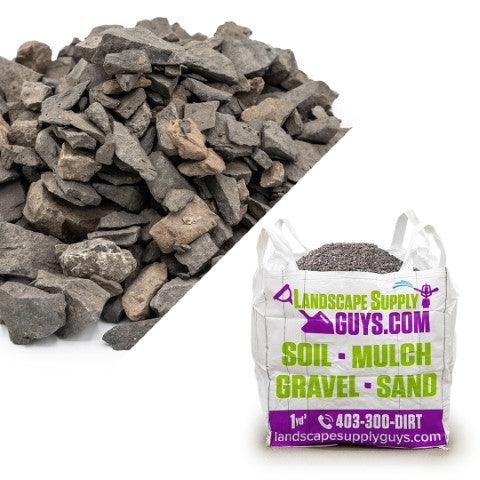 25MM Rundle Gravel 1 Yard Bag
Original price
$279.00
-
Original price
$279.00
LandscapeSupplyGuys.com 25mm Rundle Rock Gravel is a beautiful charcoal grey stone from the heart of the Canadian Rockies produced by Thunderstone Quarries.

Rundle Rock was named by the stonemasons who quarried it from the base of Mount Rundle in the late 19th century. To date, many of their products are used in the hotels of Banff and Canmore.

The 25mm Rundle Gravel is a decorative rock and generally used for pathways, patios, around firepits. It adds sophistication and contrasts to your landscape.
**Please keep in mind that the size of the rocks varies and the unit listed above is the max size of the rock. Not all rocks will be the size listed. The rocks will be up to that size.**
Delivery
We offer free delivery in Calgary & Airdrie for our 1 yard cubic bags.