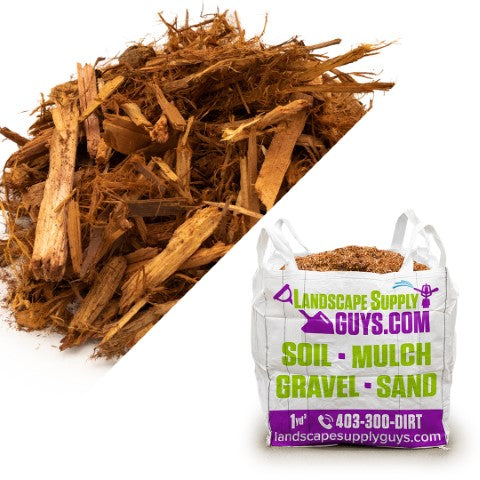 Original price
$169.00
-
Original price
$169.00
LandscapeSupplyGuys.com Cedar Mulch is an aromatic cedar bark chip from Western Canada. It has a reddish brown and hint of orange colour. Due to shredding, these wood chips are more resistant to the wind.
It acts as a natural herbicide and the antifungal properties help control weeds and pests. Being a longer lasting mulch it will not break down as quickly offering less maintenance. This mulch suits tree, shrub, and flower beds well and emits a lovely scent after rain or when wet.
Advantages of Cedar Mulch 1 Yard Bag
Wind resitant - Since cedar chips are shredded, they don't blow away with the wind, making them wind resistant.

Helps prevent weed growth - Because of its antibacterial and herbal properties, cedar mulch

can prevent weed growth and repel pests.


Low maintenance - Due to its long lasting property, this mulch does not break easily and can last for years.
Delivery
We offer free delivery in Calgary & Airdrie for our 1 yard cubic bags.